Preparation is key.
It's important to be as informed as you can be when it comes to Tranche 2 implementation in Australia.
While AUSTRAC is light on the exact details and dates, we've put together an expected timeline of events in the lead up to Tranche 2 being implemented. This timeline has been created using government resources, our own research and industry knowledge from subject matter experts.
Being aware of the proposed timeline for Tranche 2 implementation in Australia empowers you to make informed decisions, enhance efficiency, and contribute to the successful execution of the implementation into your business.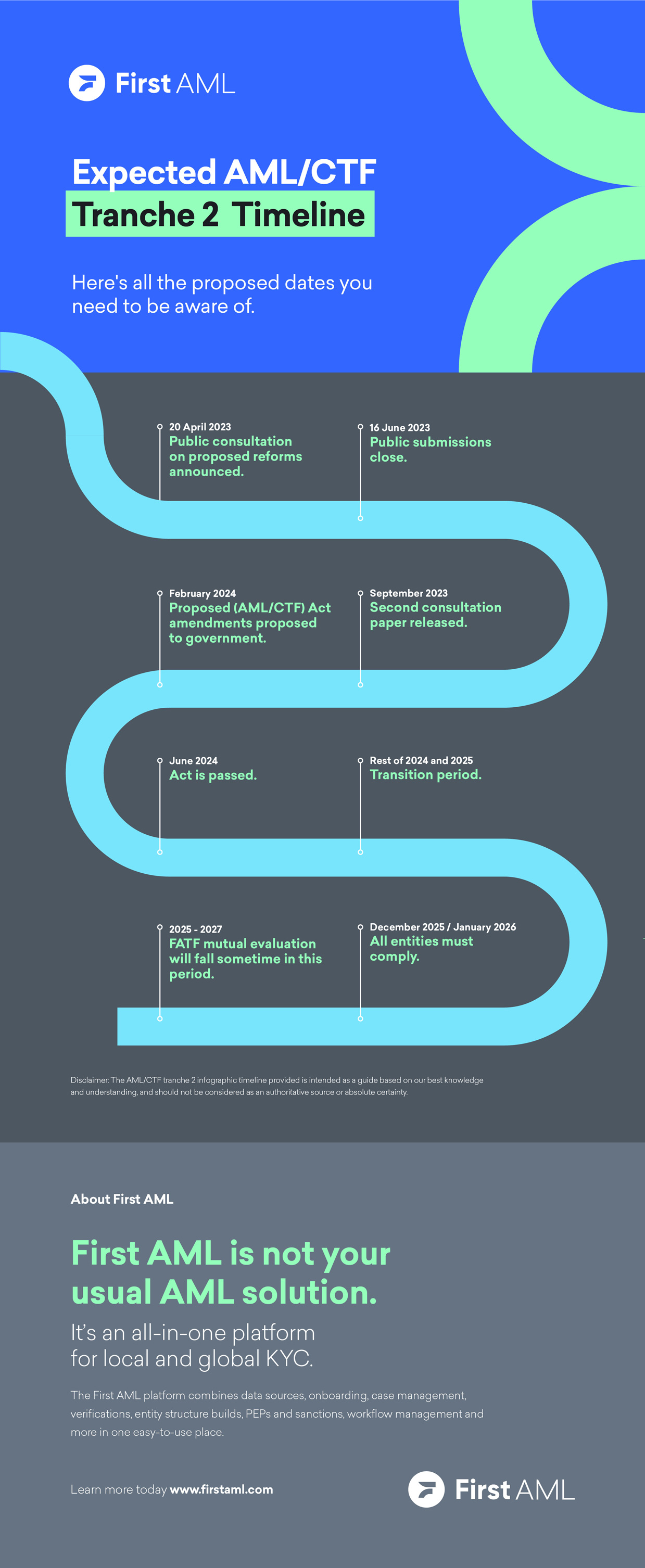 Join the Tranche 2 webinar.
What the

legislation

means from a compliance and commercial perspective.

Key learnings

from Legal, Accounting and Real Estate compliance leaders
Practical

insights and 'gotcha's'

experienced when equivalent legislation was introduced
---
About First AML
First AML is an AML technology provider, and the maker of Source, an all-in-one AML platform. Source powers thousands of compliance experts around the globe to reduce the time and cost burden of complex and international entity KYC. Its enterprise-wide, long term approach to the KYC / CDD data lifecycle addresses time and cost challenges while minimising compliance, reputational and security risks.
Keen to find out more? Book a demo today! No time for a long demo? No problem. See what First AML can do for your business in 2 minutes – watch the short demo here.
Related