Help Centres
Need help with the platform or a case?
Whether you're a First AML customer or if you're being verified by First AML, you can find answers in our Help Centres.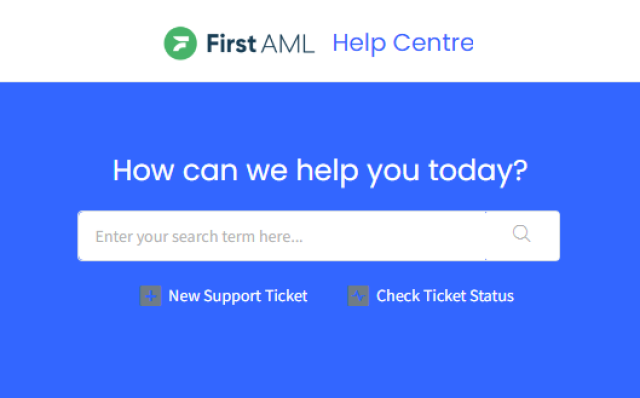 Find your
local team
If you want to speak to a local sales person, please get in touch via the number or form below.

United Kingdom
First AML UK Limited
Company Number: 13802565
38-40 Commercial Rd
London E1 1LN

Australia
First AML Pty Limited
Company Number: 643929140
The Commons, 388 George St,
Sydney, NSW 2000

New Zealand
First AML Limited
Company Number: 6553092
Tenancy E/317 New North Road,
Kingsland, Auckland 1010
Contact us
Can't find the answers you're looking for? Complete the form below and we'll get back to you within 1 business day.