Resources
Flude Property - A member of The Commercial Property Network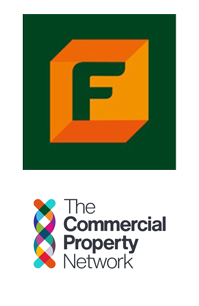 As with many business proprietors, Andrew Halfacree is a man with much responsibility and principles to uphold. As both a 25 year owner and Director of Flude Property Consultants, Andrew has worked hard, and at the coalface, in building a successful, ethical and compliant commercial real estate business.
A thorough review of Flude's AML procedures in 2022 resulted in them deciding to outsource the verification and record keeping obligations. After a thorough round of due diligence and competitive comparisons, First AML was chosen.
In addition to his role at Flude, Andrew is a board member for The Commercial Property Network (The CPN, previously known as PAI); a network of 30 firms of property advisers across the UK. Flude's experience with First AML has been communicated to The CPN members and recommended for those considering outsourcing the obligations.
Andrew explains: "The benefits we saw in partnering with First AML were three-fold:
Time savings
The partnership allows our firm's fee earners to focus their time back on revenue generating activities and listings instead of admin heavy and risk prone AML onboarding tasks.
Peace of mind
Knowing that we will be compliant when the HMRC comes knocking
Catching the baddies
What we are doing is for the wider social good, preventing instances of money laundering, human trafficking and other crimes.
The benefits we have experienced as a result of partnering with First AML will be relevant to all members of The CPN who have AML obligations to fulfil.
-------
Flude Property Consultants are an independent, regional firm of Chartered Surveyors regulated by the RICS who specialise in advising clients who own or occupy real estate. The firm provides a range of services to include lettings and sales, property development and investment, asset management, lease advisory, valuations, business rates advice and property management.
---
About First AML
First AML streamlines the entire anti-money laundering onboarding and compliance process. Backed by real expertise, its cloud-based KYC Passport allows complex entities to share their verification across multiple companies and geographies, at their discretion.
Making an otherwise complex and manual onboarding process simple for clients and cost effective and compliant for businesses, First AML delivers efficiency and time savings, protecting reputations, and enabling companies to be on the right side of history in the face of global threats.
Keen to find out more? Book a demo today! No time for a long demo? No problem. See what First AML can do for your business in 2 minutes – watch the short demo here.
Related